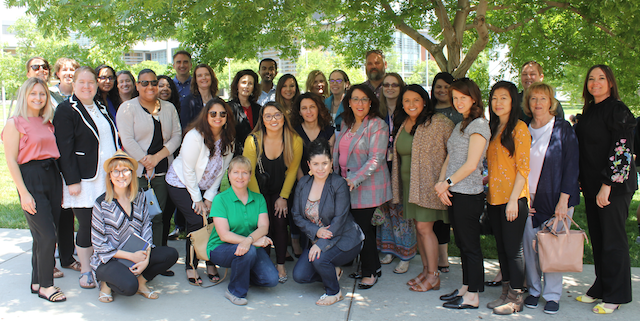 The UC Merced Career Advancement Mentorship Program (CAMP) is a volunteer career development program that matches experienced UC Merced staff (mentors) with staff members (mentees) seeking  mentoring and professional development.  This annual program provides the opportunity for mentors to share their knowledge and experience with  mentees to better equip mentees to become future leaders and/or to excel in their chosen field. The  mentorship program matches mentors and mentees based on their interests and career path experiences.
Program Outcomes
Campus community members who participate in all five sessions of CAMP will:
Assess personal strengths by completing a Strengths Finder assessment;

Develop a vision and goals for their career plan;

Take action by completing an individual development plan;

Meet, interview and learn career pathing strategies from campus leadership; and

Reflect upon and examine their authentic selves to imagine their futures.
The 2021-2022 Career Advancement Mentorship Program (CAMP) cycle runs from April 2021 to March 2022. CAMP application and registration is extended until the end of March 2021. The deadline to apply for this program is 11:59 pm on Wednesday, March 31st, 2021. Applications received after this date will be reviewed and considered for the next cycle of the program. 
| Additional Information | Resources |
| --- | --- |
| | |
| | |
| | |
| | |
| |   |
| |   |