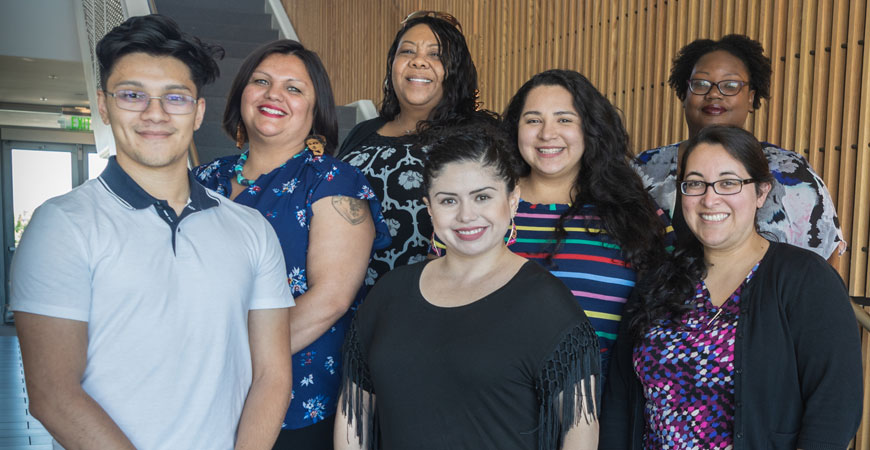 Open Enrollment, a period in which eligible UC Merced faculty and staff can make changes to their University of California benefits for the next calendar year, begins Oct. 29. In response to the COVID-19 pandemic, the process is fully online, with a virtual benefits fair replacing the usual in-person event held on campus.
Open Enrollment begins at 8 a.m. Thursday, Oct. 29, and ends at 5 p.m. Tuesday, Nov. 24. Changes made to benefits are effective Jan. 1, 2021. The Open Enrollment website at ucal.us/oe will go live Monday, Oct. 26.
During Open Enrollment, faculty and staff can:
Enroll themselves and eligible family members in health plans.
Enroll in Supplemental Health Plans.
Change dental plans.
Enroll or re-enroll in Dependent Care Reimbursement Account or the Health Care Reimbursement Account.
Opt out of medical, dental, or vision coverage, or enroll if the employee opted-out previously.
Cancel coverage for an enrolled family member.
Cancel participation in the Tax Savings on Insurance Premium (TIP) or re-enroll if the employee opted out previously.
UC is offering the same health plans as last year; there are small increases in some premiums. Other important changes include increases to some medical plan cost-sharing amounts, a new administrator for Flexible Spending Accounts, and enhancements to legal insurance benefits.
An online, systemwide benefits fair will open Oct. 27 at ucal.us/benefitsfair. It will be available 24/7 and feature videos, representatives and virtual booths that can answer questions. The benefits fair also will present several one-hour interactive webinars. The webinar schedule (register for one here):
Oct. 27: 2 p.m.
Nov. 5: 9 a.m. and 2 p.m.
Nov. 10: 9 a.m. and 2 p.m.
Nov. 17: 2 p.m.
Nov. 19: 9 a.m.
Nov. 23: 9 a.m. and 2 p.m.
Some important links:
Questions about Open Enrollment may be directed to the benefits team with UC Merced Human Resources. Send them an email at benefits@ucmerced.edu.